Written by Vicky Noorland on Mar 03, 2020
Sam and Harriet Cane's top tips for building a new home
Over the past few months, Urban Homes has been on a journey with rugby legend Sam Cane and his wife Harriet, as they built their very own masterpiece on the outskirts of Hamilton. Watch the video here.
We were humbled to hand Sam and Harriet the keys to their new abode in late 2019, and excited to see them move in and take ownership of their beautiful new home. We sat down with first-time home builders Sam and Harriet to get their top tips for building a home.
Tip 1: Get the Urban team on site for a site appraisal early
Whether you are looking at buying a section, subdividing a property, or building on a site you already own, a site appraisal is an important first step to take.
Sam and Harriet visited their site with the Urban Homes Hamilton team before the design process began, to help them map out how their home would be positioned and to think about any implications of building on the section.
"Getting the Urban team out on site early was crucial. They can really work with a piece of land and give you a clear idea on the shape of the house and what areas need attention to make it work," said Sam.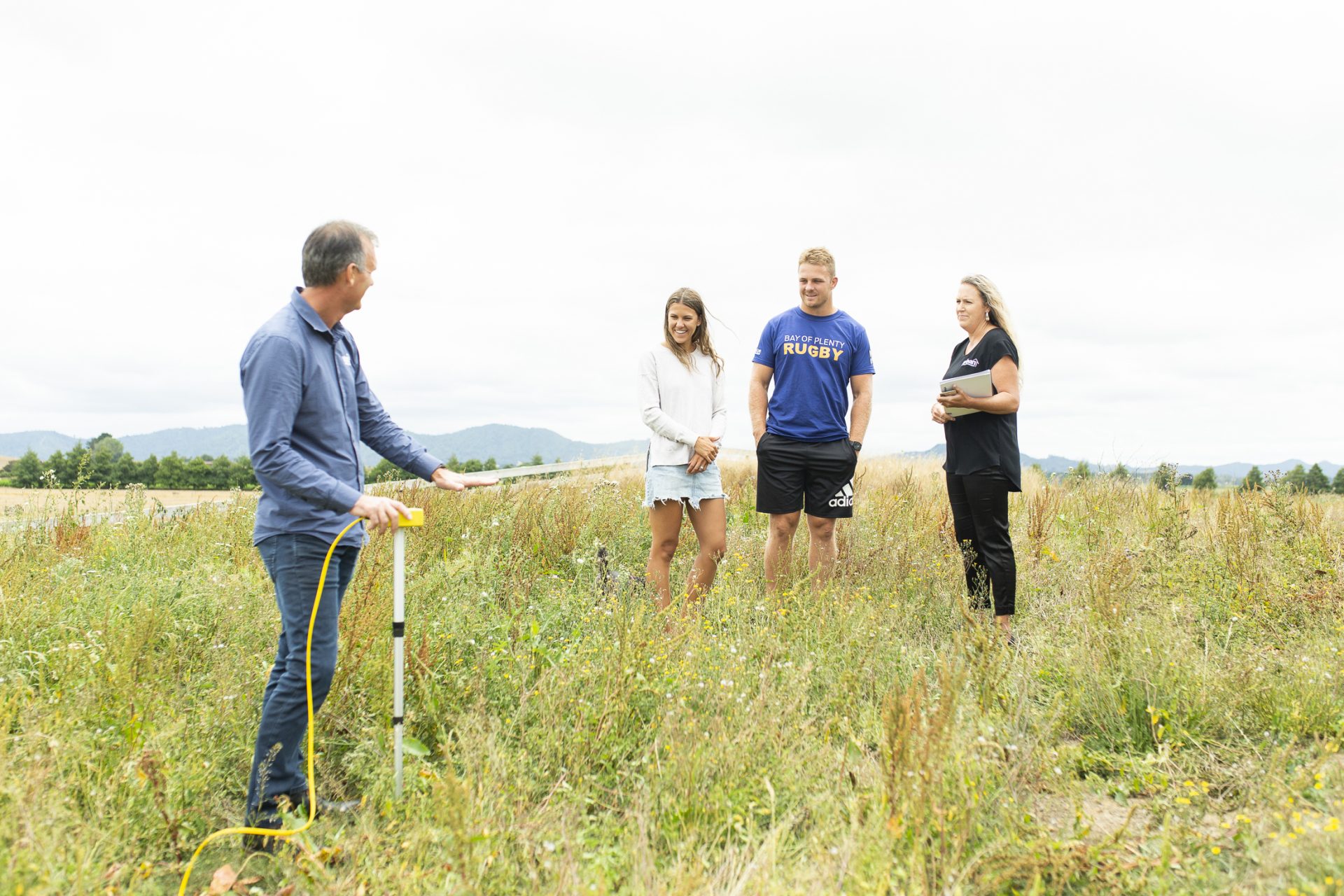 Looking at building? Request a site appraisal from Urban Homes.
Tip 2: Go and view Urban Homes' show homes
As well as driving by new builds in your area, following your favourite Instagram home interior accounts, and collecting dog-eared copies of House and Garden magazine, Sam and Harriet suggest stepping into Urban Homes' show homes to see what is possible.
"I can't recommend the show homes enough!" said Sam. "Some of the features we have in our home come straight from the Urban show homes."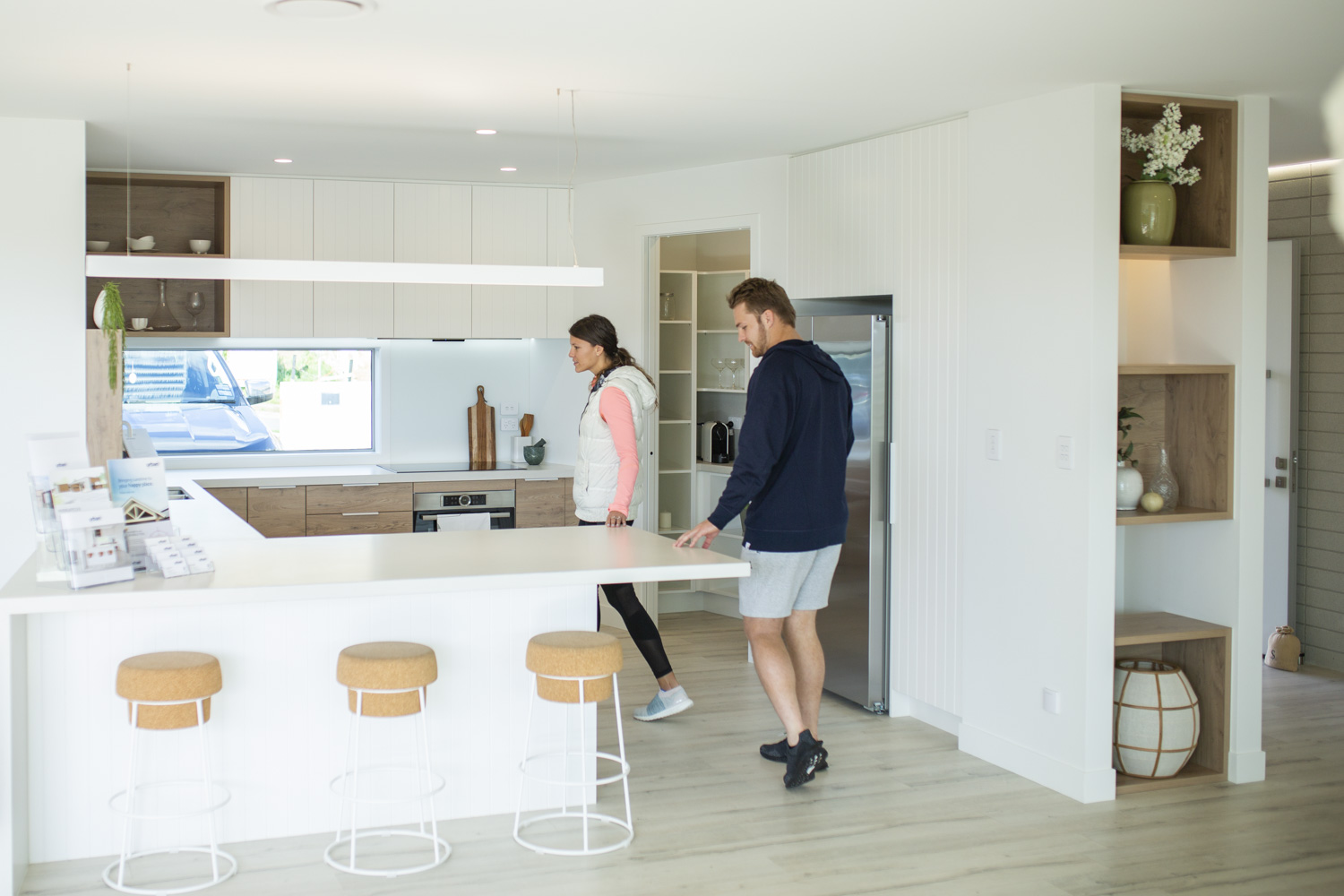 Urban Homes takes show homes to the next level, and our Hamilton based Rivercove Show Home was awarded the 2019 National Registered Master Builders Show Home of the Year award. You really need to step inside our show homes to experience the craftsmanship and attention to detail.
Tip 3: Prioritise your spending
In any build there are things you can (and can't) live without. It's important to be clear on what you really want and keep your eyes on the finishing line.
For Sam and Harriet, this was about making the most of their rural section and creating great indoor-outdoor flow.
"Getting that balance between the size of the house and the size of the section was essential for great indoor-outdoor flow," said Sam. "And a big walk in wardrobe for me," added Harriet.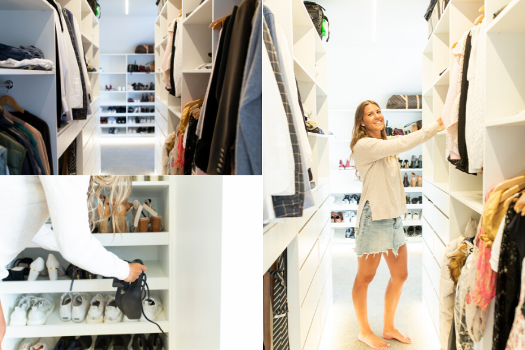 You may be tempted by other shiny possibilities throughout the process, but these can cause projects to go over-budget. And, while you may not reject every change or option that's presented to you, knowing what you want is crucial.
Tip 4: Use 3D modelling
With the preliminary design completed, Urban Homes created concept drawings for Sam and Harriet, which included an interactive 3D model, something both of them recommend having.
"Seeing our plans come to life really helped me visualise our home," said Harriet. "We were also able to reference that 3D model when we were on site to walk through the spaces and get that feel for how it would look."
A 3D model brings your ideas to life, while giving you the flexibility to make modifications to the design so it is exactly what you want.
See how we used 3D modelling in the build process.
Tip 5: Stick to what is most important to you
With the priority areas set and the 3D model in place, Sam and Harriet felt it was easier to focus on the parts of their home that were most important to them, and not dwell too much on others.
"Having that clear idea on what we wanted and what was important to us helped keep us on track. Urban cared just as much as we did about the things that were important to us," said Sam.
For Sam and Harriet that included all-year-round outdoor living, a stunning kitchen and dining area, and that walk-in wardrobe.
Tip 6: Work with a great project manager
Once Sam and Harriet received their plans and construction schedule with a start and completion date, they were assigned project manager Jordan Harding to liaise with throughout the build process. The couple say this communication was key to an awesome experience.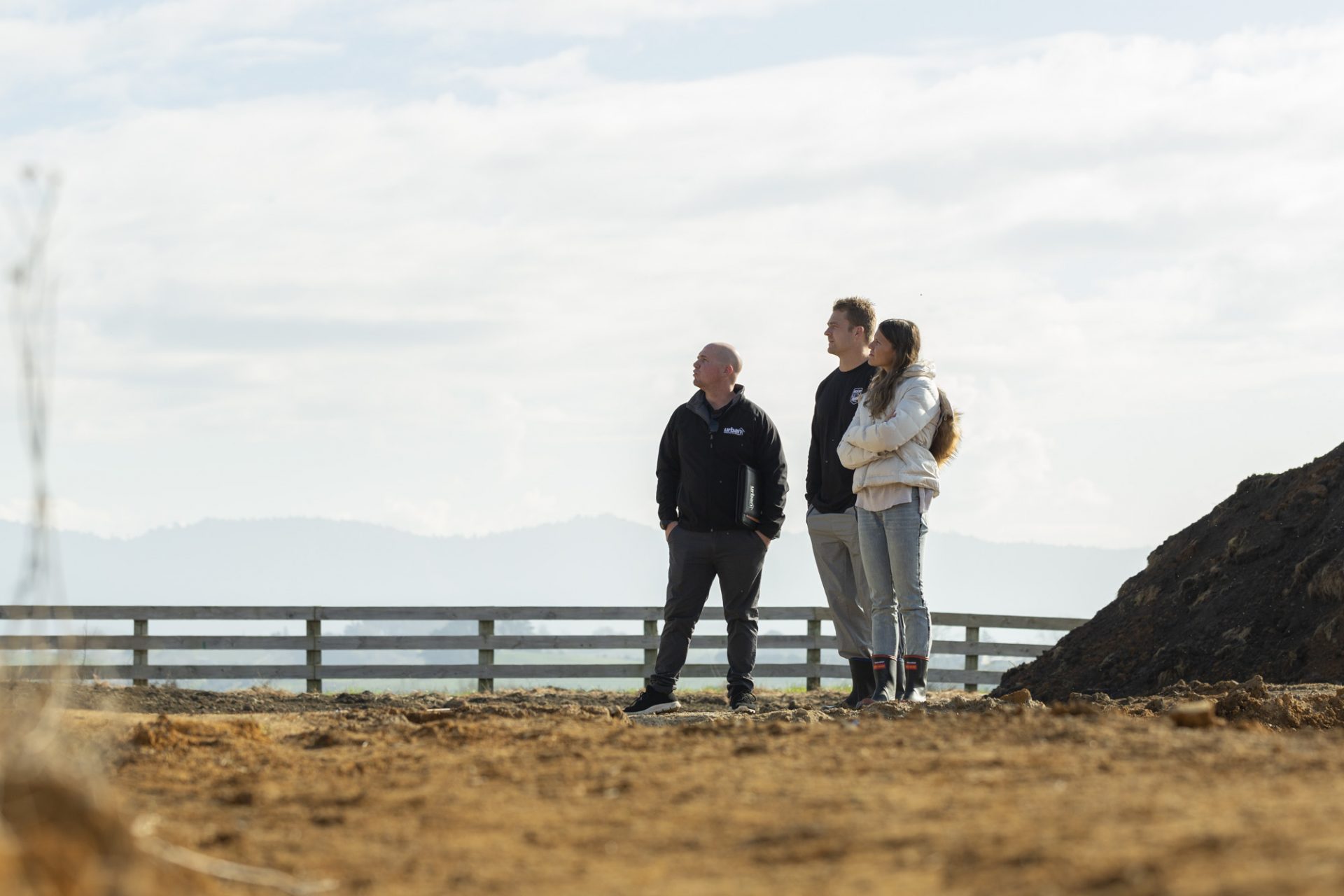 "We had good open communication with Urban and kept asking them 'what do you reckon?'. The team were quick to come back and remind us that it was our home. We didn't have to make too many hard decisions and Jordan was great at explaining things," said Sam.
"Every time we came to the site and caught up with the guys from Urban, we always left feeling reassured we'd made the right decision, that the house was in very good hands."
At Urban Homes, we make sure the building process is as smooth and easy as possible, without skipping any important details. Our approach provides a stress-free building journey, while delivering the highest levels of craftsmanship in the industry.