Written by Vicky Noorland on Mar 30, 2018
How much does it cost to build a house?
Well, that's a bit like asking how much it costs to make a sandwich – it totally depends on what you put in it.
At Urban Homes we love to give straight-forward answers to help our clients in their planning and decision-making. However, this is one question that does evoke a slightly longer response.
Many factors impact the bottom line, so it's important to keep these in mind when you're planning your masterpiece.
Let's break it down.
Shape
The shape of your home will affect the cost of the build. A square(ish) home sits at the lower end of the cost scale, whereas a complex shape with many wings will require a bigger budget. This is due to requiring longer exterior walls and a more complex roof profile.
If you're looking to keep your build cost down, a simple shape might be the way to go. But simple doesn't always mean boring – a simple shape can be spacious and functional when designed well.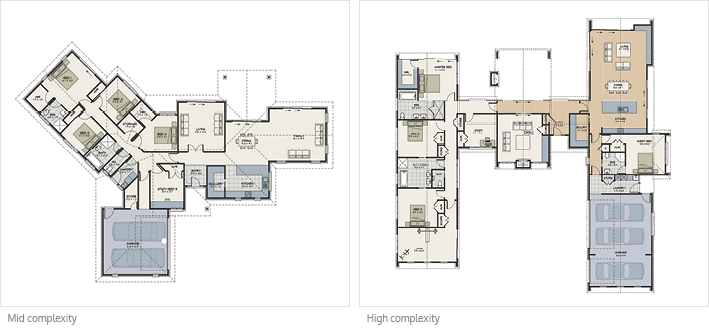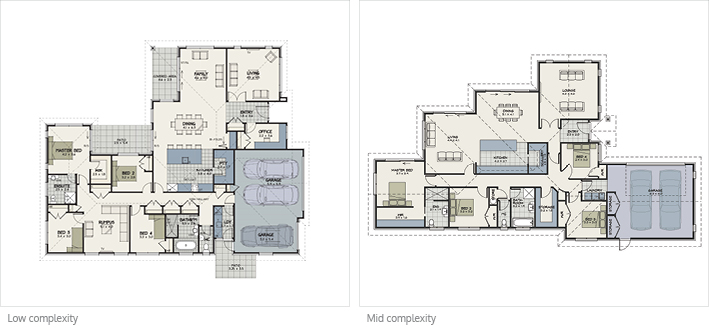 Size
Naturally, bigger homes require more material and time, so size has one of the biggest impacts on the overall cost. However, a larger home can end up being more cost effective per square meter to build due to the economies of scale.
We have an extensive range of adaptable floor plans to meet all sizes, and a handy search tool to help you find the right floor area.
We also offer design and build options. You can find out more on our website, and download a booklet with images from some of our favourite design and build projects.
Stud height
High ceilings are beautiful and create spacious and elegant rooms, but a higher stud does require a bigger budget. 2.4m is considered a normal stud height, with higher studs reaching 3.0m plus.
Interior ceiling features
Rooms can look extraordinary when the ceiling boasts scissor trusses, coved, or raking ceilings. We've completed many builds with beautiful ceiling features, but they do add more to the cost than a standard flat ceiling.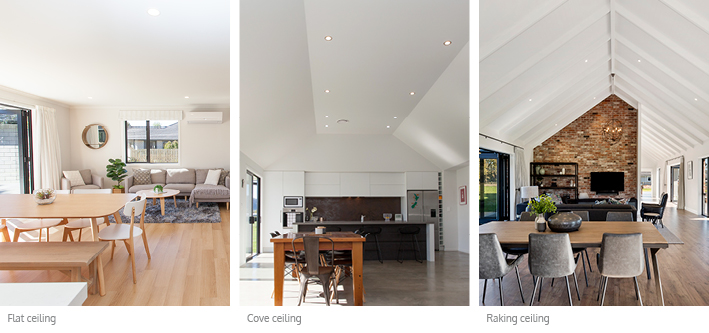 Roof design
Hip, gable, monopitch or flat/parapet, or a combination of these, your roof design is an extremely important part of your home's overall aesthetic. A hip roof is at the lower end of the scale, while a flat/parapet roof sits at the higher end.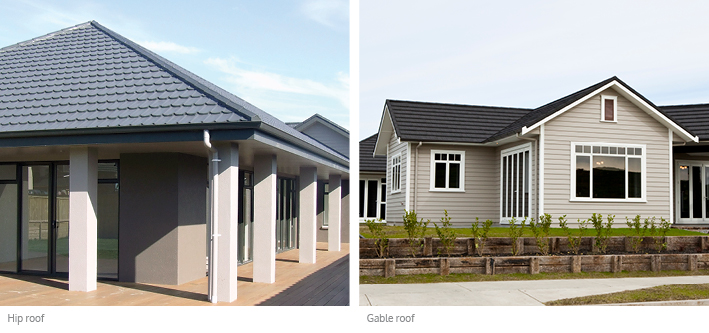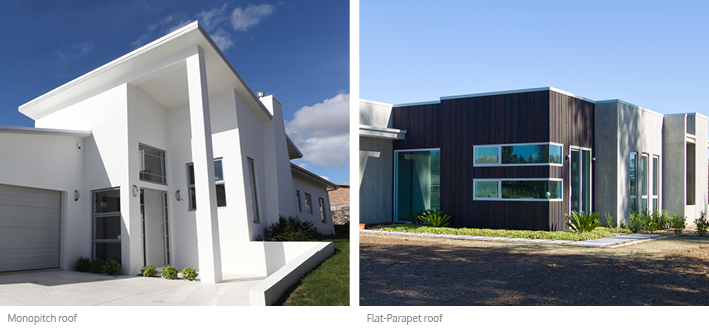 Internal fittings and features
It's all about the details! Planning your dream kitchen, bathroom, and interior features will be a lot of fun, but it pays to know which features could cost less, and which could cost more.
At Urban Homes we offer a range of specifications as a starting point. Whether it's Urban classic, style or custom we can make your dream a reality within your price range.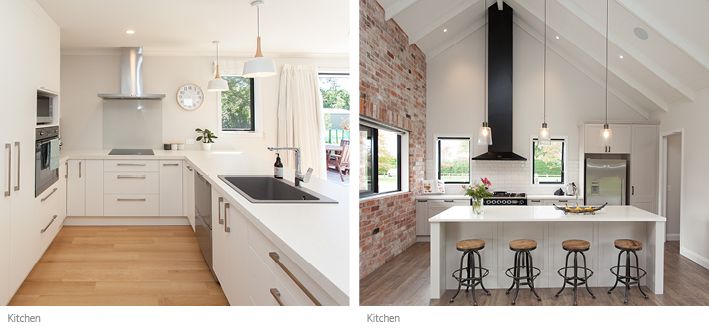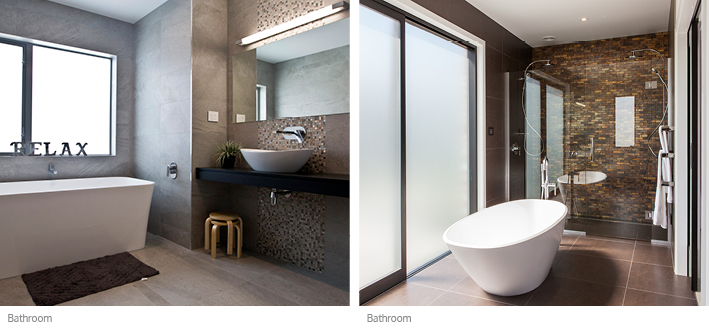 Your site
The slope of your site, condition of the foundations, and whether or not additional services are required will also impact on your bottom line. For example, a sloping site might need excavation and retaining walls, and a rural site might need water, septic and electricity to be connected.
At Urban Homes we are happy to carry out a site appraisal for you, at no cost or obligation, so you know what you're signing up for. Contact us to find out about this service.
Know your budget
Our number one tip for clients is know your budget – crunch your numbers so you're really clear about how much you want to spend. We can customise plans and features to suit your budget and lifestyle.
Speak to us
These are just some of the main factors that can affect the overall cost of a new build. The great news is, there is a solution for every budget, and plans and features can be customised to suit you.
If you're thinking about building and want to find out if your budget is realistic for your goals, your best step is to contact our experienced Hamilton team for a free and no-obligation discussion.
Now in Coromandel
Start building your dream home with award-winning builders in Whangamata and Whitianga – in fact, Urban Homes are your Coromandel builders!
Come and see our show home in Whitianga, and ask us about house and land packages.