Written by Vicky Noorland on Aug 19, 2019
Urban Homes showcases building excellence at 2019 House of the Year Awards
Urban Homes is humbled to be recognised for excellence at the Registered Master Builders House of the Year Awards, held in Hamilton on 2 August. Urban Homes scooped up three gold awards, a lifestyle award and a craftsmanship award at the annual building awards.
The Hamilton-based housing company, which builds homes throughout the Waikato, Coromandel and Bay of Plenty, received gold awards in three House of the Year categories, including the GIB Show Home category for their Rivercove Show Home at 12 Riverpoint Glade, which also won the lifestyle and craftsmanship awards. Urban Homes were also named gold and category winners in the New Home $600,000 – $750,000 category, and Altus Windows New Home $750,000 – $1 Million.
Now in its fifth year, the awards are synonymous with celebrating the best homes and builders in New Zealand. The judging criteria covers four categories: workmanship, design, style and functionality, which a property is judged and scored against.
Urban Homes founder and director, Daniel Klinkenberg says their team were thrilled to be honoured with the Regional Craftsmanship award. "We were up against some incredible competition in the Waikato. This award is testament to the ownership our team takes of every project, and the quality of our workmanship. It's really humbling to be recognised alongside our peers."
Gold, category, lifestyle and craftsmanship award-winner: Gib Show Home – Rivercove Show Home, Riverpoint Glade, Flagstaff.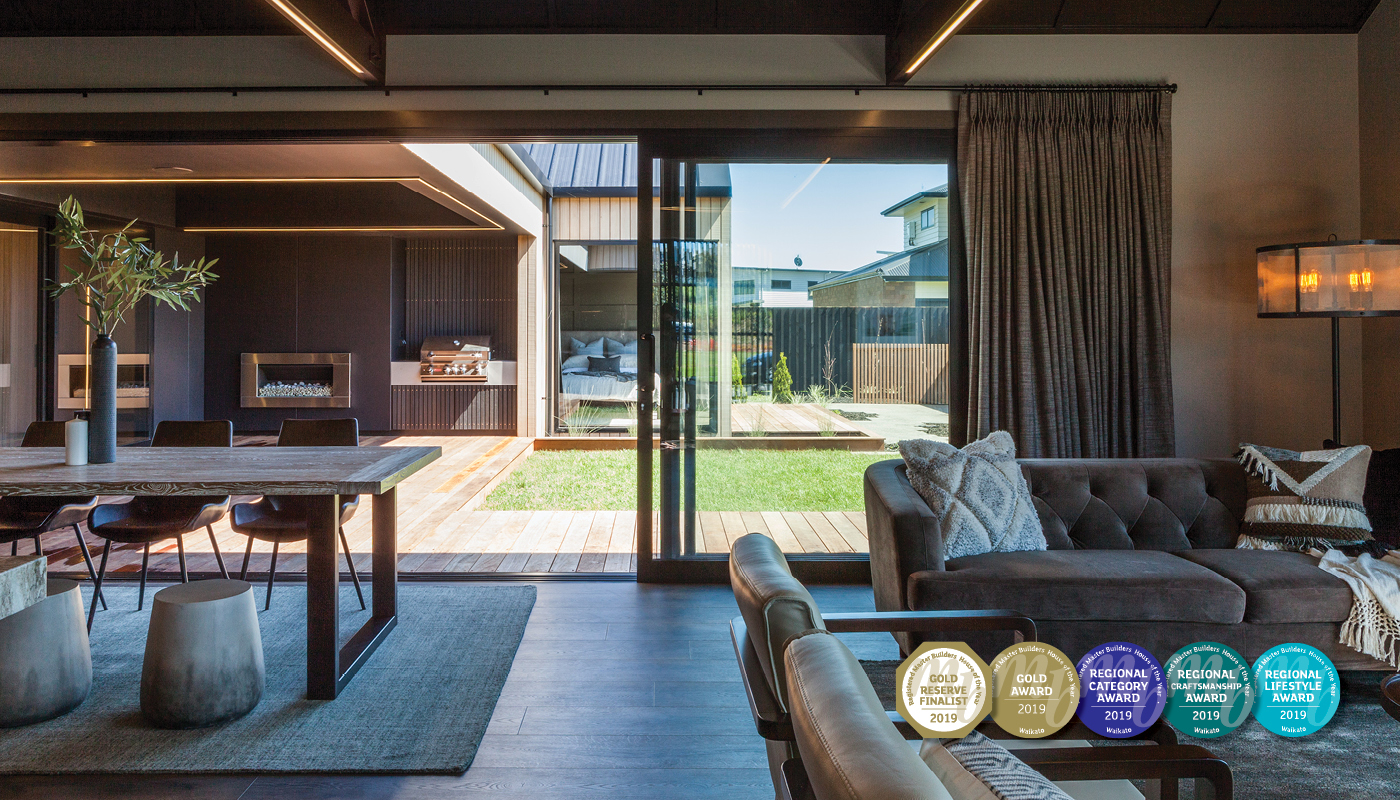 Urban Homes Rivercove show home is like no other. Offering moody interiors with deep tones and a sophisticated ambience, Rivercove embraces the darkness and the results are next level. Designed for elegant relaxation and entertaining, this beautiful Hamilton home truly comes to life at night.
See more photos of this award-winning home.
Gold and category winner: New Home $600,000 – $700,000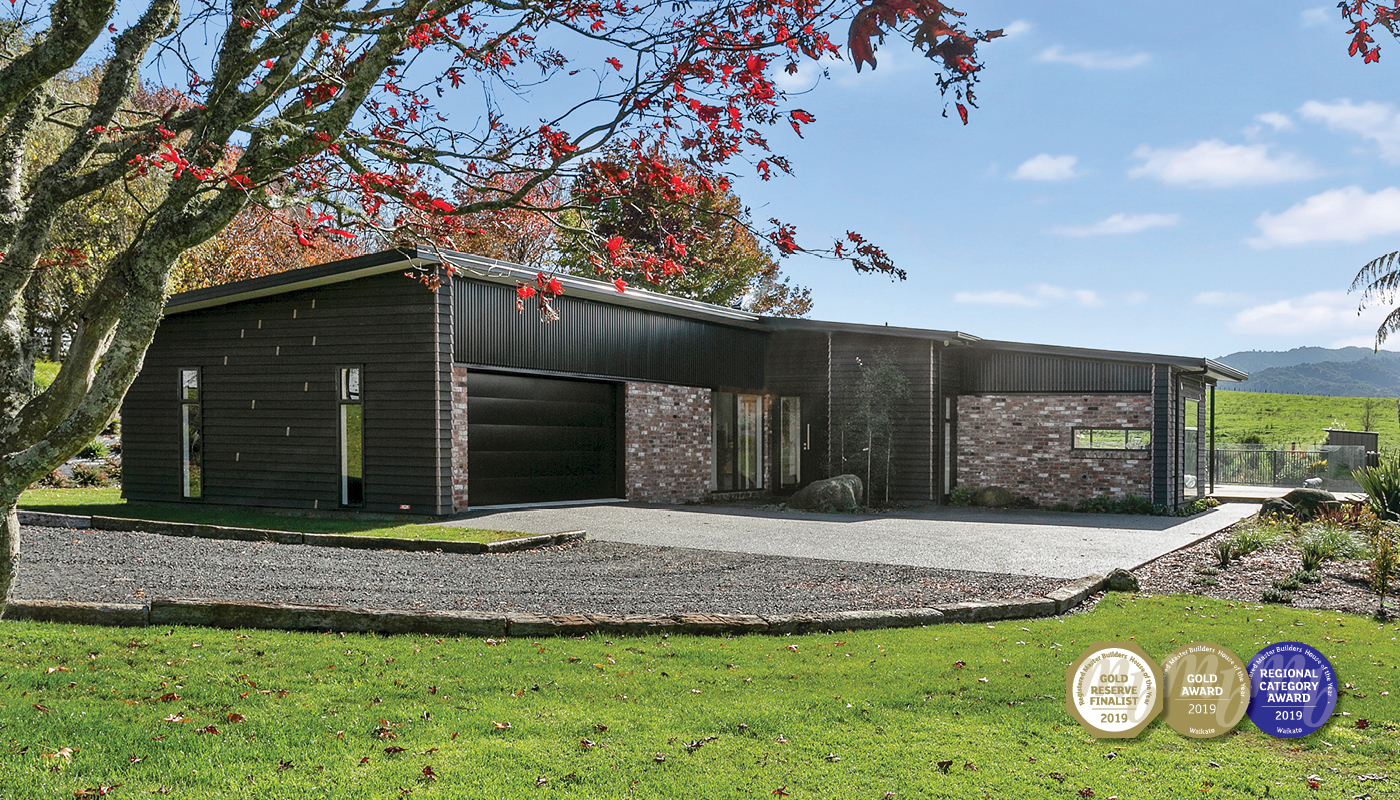 A showstopping kitchen forms the hub of this 310sqm, four-bedroom, entertainer's dream home. Set on a four-acre working farm in Pukeatua, near Cambridge, this home knows how to balance business and leisure.
See more photos of this award-winning home.
Gold and category winner: Altus Windows New Home $750,000 – $1 Million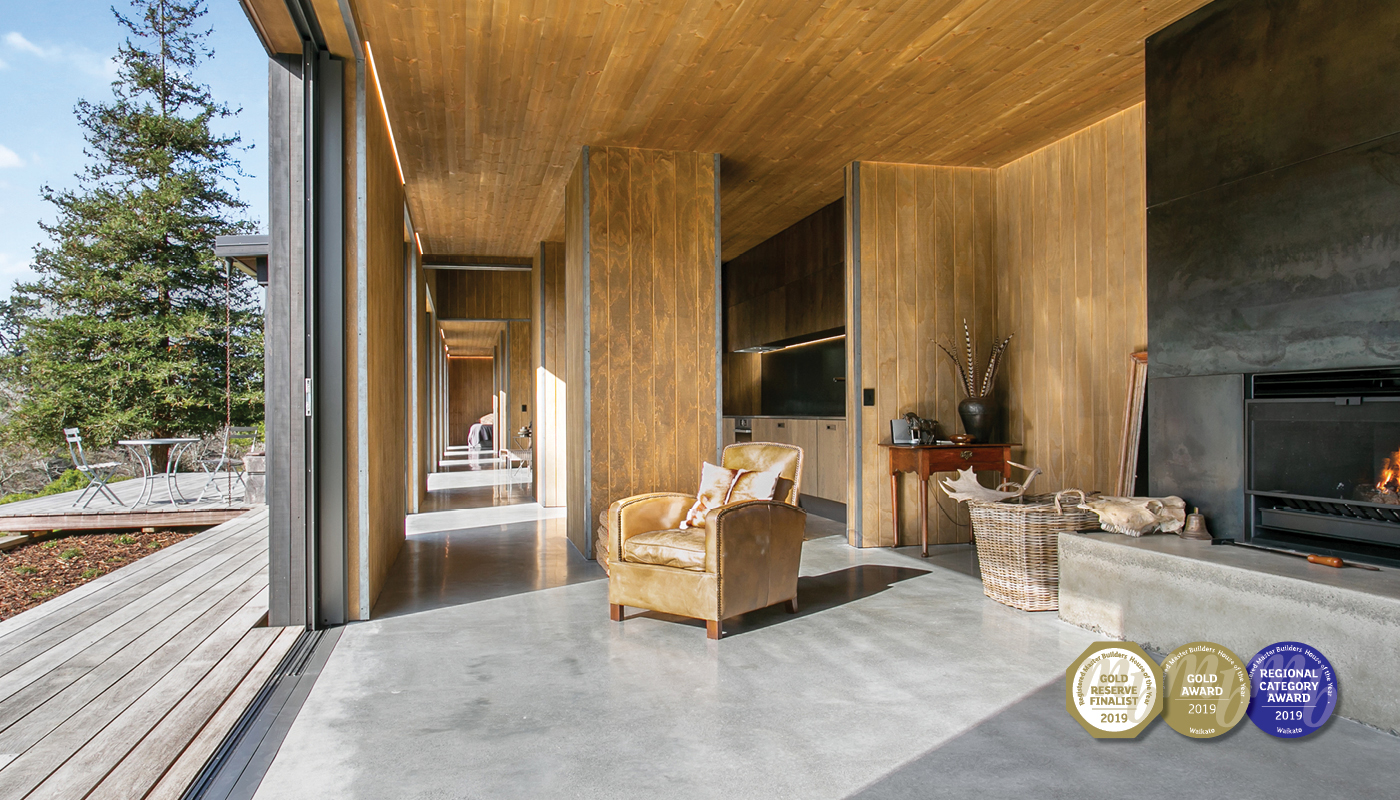 Brimming with warmth and character, this Kaipaki escape achieves a cosy cabin feel without the tiny footprint. The sweeping 188sqm layout opens to natural surroundings, framing views from almost every room.
Golden timber was set throughout to create warmth, using sleek concrete with thermally modified timber cladding as sustainable sources of heat. Aptly named 'The great indoors' the result is a barn-like exterior with high-end living inside.
See more photos of this award-winning home.
Award-winning Coromandel home builders!
Did you know that Urban Homes are now home builders in Whangamata and Whitianga? Come and see our show home in Whitianga, and ask us about house and land packages.