Written by Vicky Noorland on Mar 04, 2019
The frames go up on Sam and Harriet's house
Urban Homes caught up with Sam and Harriet Cane on the site of their new build recently, to see how their dream home is progressing.
When Sam and Harriet visited the site just a few weeks earlier, the boxing had been set to map out the footprint of the home, and the couple relied on their imagination to picture the rooms and where furniture would go.
After that visit, the underfloor plumbing and drainage was laid within the boxing, and then the concrete floor poured. External drainage works were completed, and then standing of the framing commenced.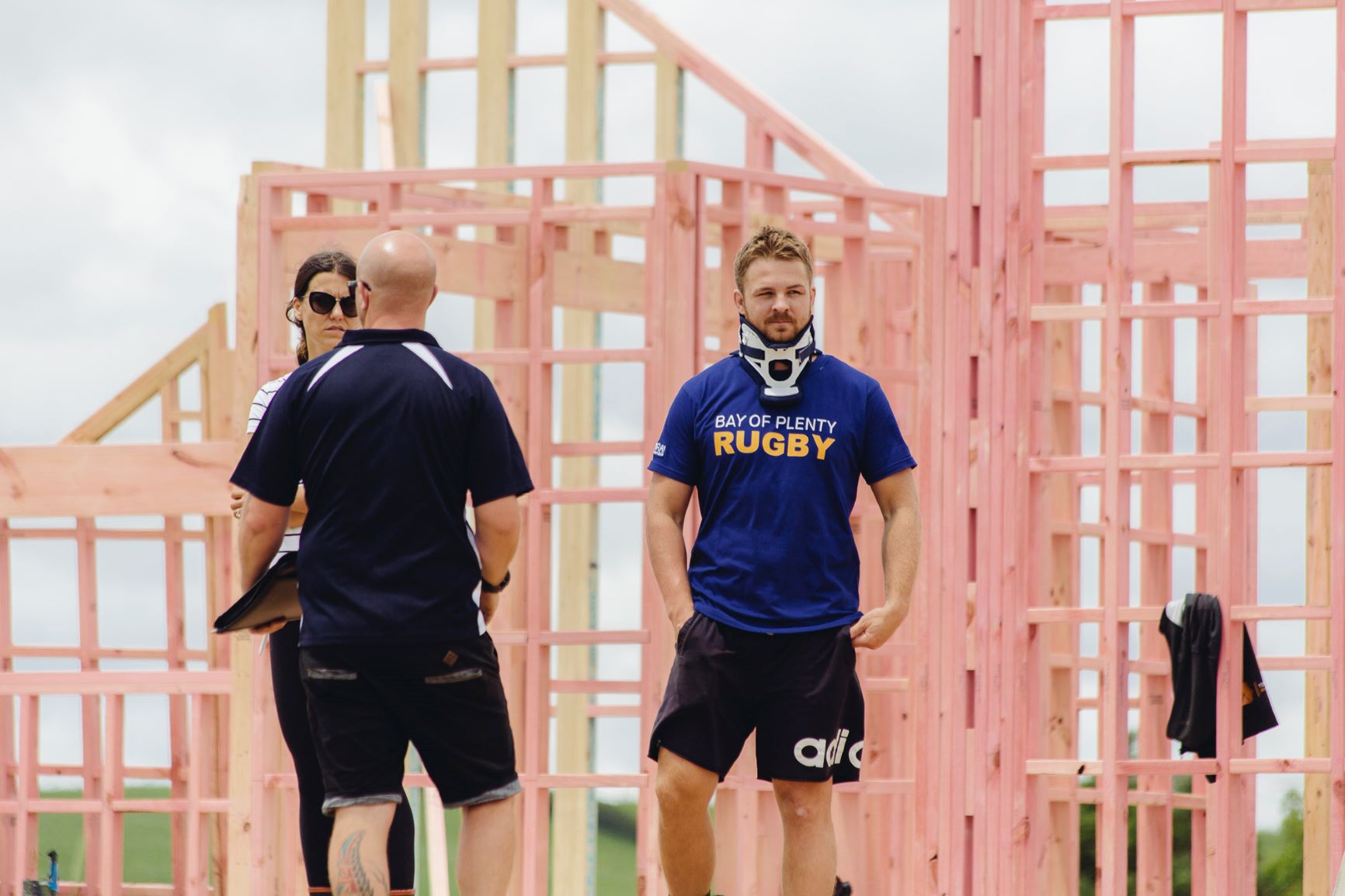 For every new home builder, seeing the frames go up is an exciting step in the building journey, as you can really see your new home taking shape. 
For Sam and Harriet, once the frames were stood they were able to get a clear idea of the room size and what will go where.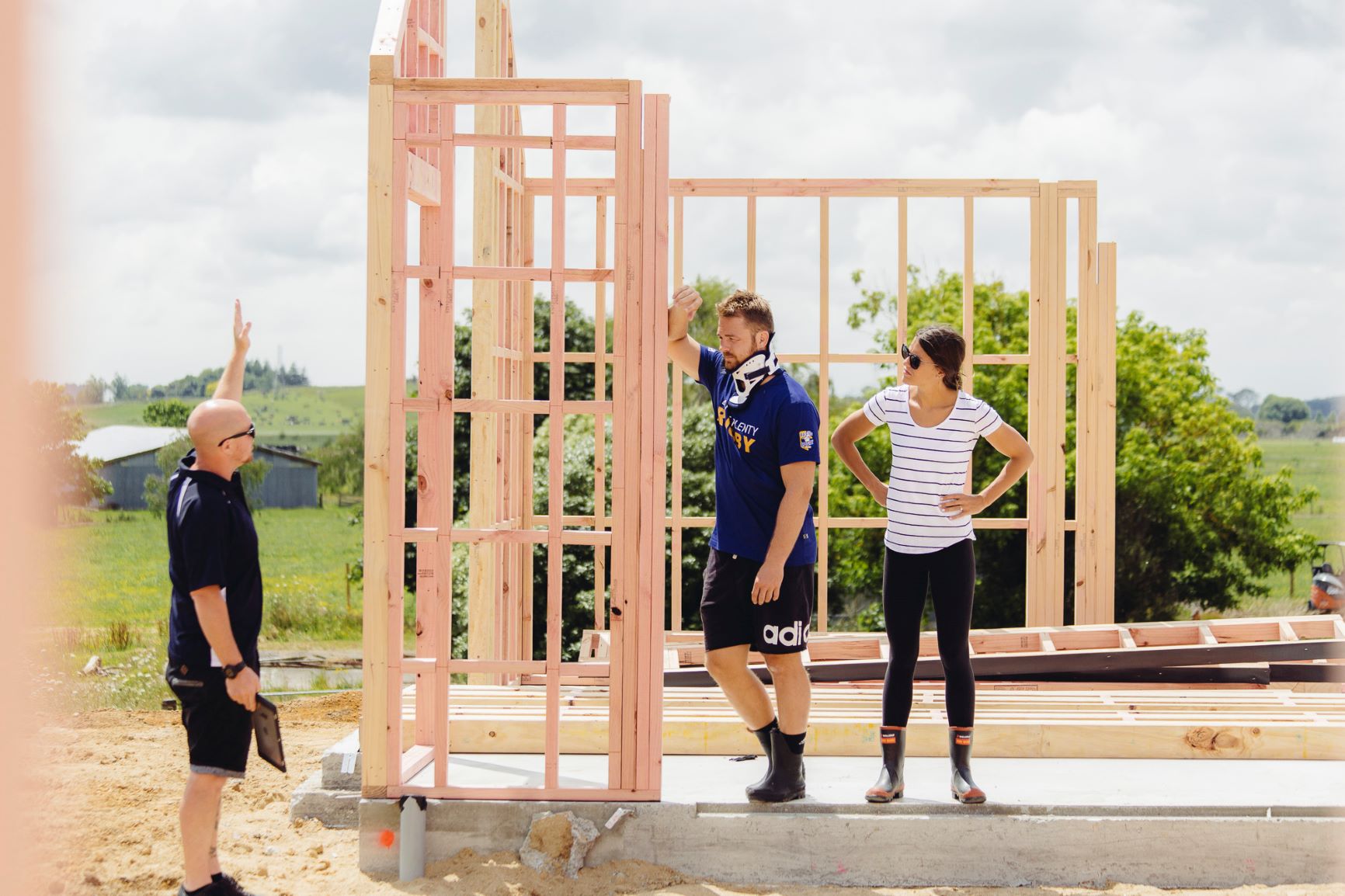 "It's exciting to see its progress step by step," says Sam.
"It's been a cool process so far. We haven't had to make too many hard decisions. Jordan the project manager has been great at explaining things."
Next, the building will be wrapped and fascia applied. And after that, the roof  and windows will be installed.
"Every time we come to the site and catch up with the guys from Urban, we always leave feeling reassured we've made the right decision, that the house is in very good hands," says Sam.
Urban Homes is proud to sponsor Bay of Plenty Rugby and humbled to be building Sam and Harriet's new home. See more videos from their exciting building journey.
Watch: Sam Cane and Harriet on site at their new build