Written by Vicky Noorland on Mar 11, 2021
Four seasons, one home
Design your home for year-round living
Spring, summer, autumn, winter – seasonal changes are one of the only constants in life, bringing with them their own light, temperature, and weather patterns. So, how can you plan for these in the design of your new home and why is it important to do so?
Bring light into your home
Natural light, mood lighting, feature lights and solar lights… there's an abundance of lighting options to consider in the design of your home and getting it right for bright summer days or grey winter mornings is essential.
Strategically placed lights are a simple and cost-effective solution. Dimmers allow you to adjust the brightness in a room while multi-level lighting fixtures, as seen in our Rivercove show home, enable you to control different light level outputs. Skylights also help to illuminate a space and are particularly effective in bathrooms. Smart and stylish, they bring architectural impact to any design.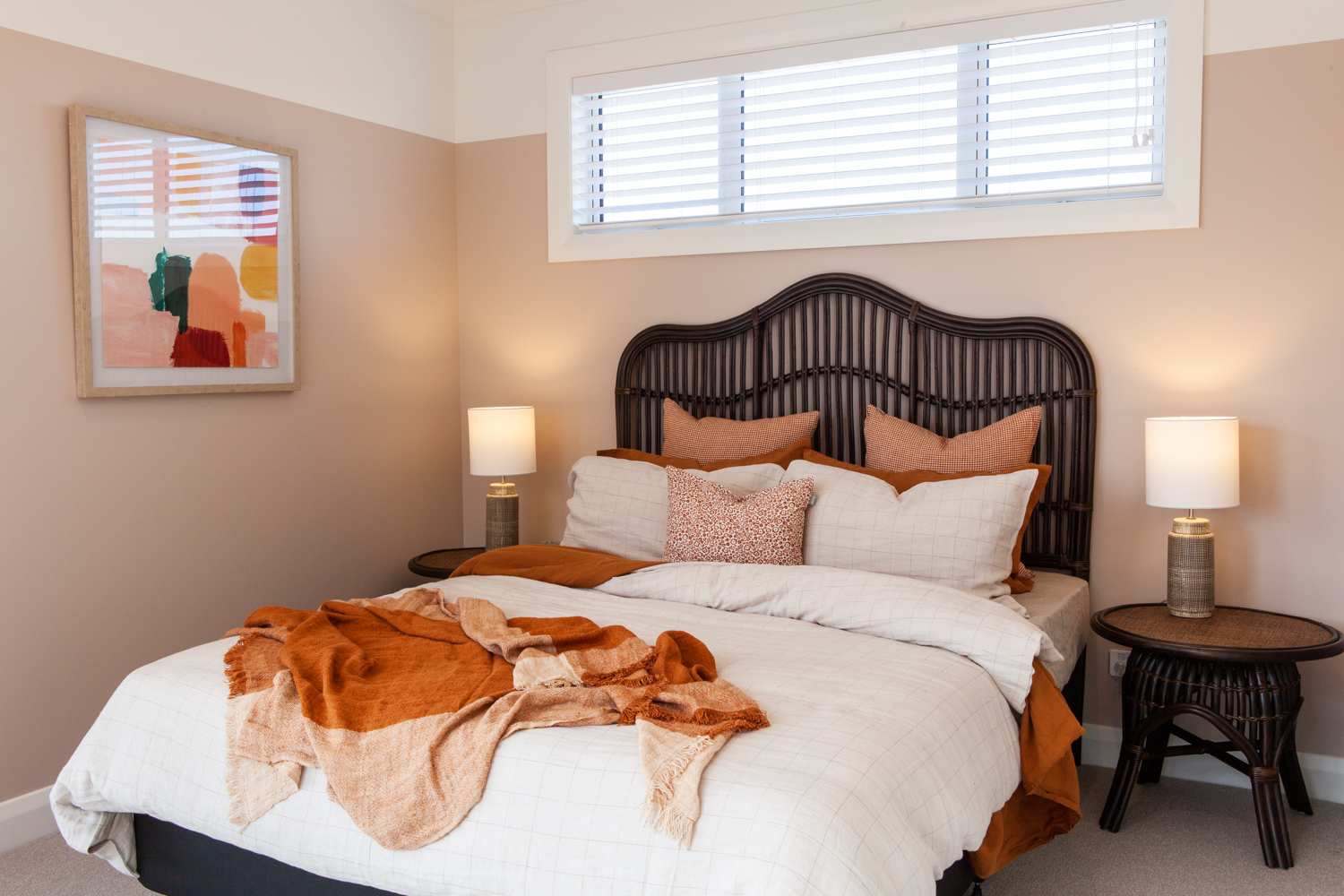 Find your perfect temperature
Temperatures are another variance of the seasons, and when it comes to finding the ideal room temperature, it's different for everyone (arguments over the air conditioning control can be as common as those over the TV remote!).
Fireplaces, underfloor heating and air conditioning/heat pumps can be incorporated into your home's design, along with Smart Technology and thermostat sensors. Temperature can also be controlled with double glazed windows and the type and style of curtains you select. Thermal, blackout curtains will prevent heat loss in the winter and contain sun in summer.
Angle your living to the sun
As the days get shorter and the nights get longer, we start to chase those vital few glimpses of sunlight. The autumnal golden leaves and laden feijoas trees are a nice consolation prize, but it's important to consider the design of your home to get through the dreary winter months.
Our Sun Angle Tool helps you orient your living spaces so you can find the perfect spot for that cosy window seat that catches the winter sun. It's just as useful for positioning your home to ensure you can still enjoy your indoor and outdoor living spaces on the hottest of summer days.

Making living easy
We often talk about indoor outdoor flow but part of achieving it is ensuring the details are where you need them to be. Power outlets, switches, sensors – they all need to be in easy to reach and suitably positioned places throughout your home, whether it's in the family room, the movie room, the formal lounge or the outdoor entertaining area.
Also, consider the utilisation of space. Large open areas might be nice on a warm summer's day but being able to reduce the footprint of a room will make it cosier in winter. It's these often overlooked little details that ensure a space meets your needs, no matter what time of year you're enjoying your home.
Design to the seasons>
To help you design your home to the seasons, stop by one of our show homes and speak to our new home consultants. They can talk you through the features we'd recommend incorporating into you're your home so you can enjoy it all year round.