Written by Vicky Noorland on Mar 11, 2021
Outdoor living… the Urban way
If the last year has taught us anything, it's to make sure our outside space caters for an indoor/outdoor lifestyle. Creating your outdoor space is an integral part of the build process. We take a look at how you can make your outdoor area work for you, whether you're building in a rural, beachside, or urban setting.
Create a rural sanctuary
In rural settings, space is rarely a limiting factor, but prevailing winds certainly can be. Hence the importance of careful planning right from the outset. Panoramic views need to be enjoyed whenever you're outside, not just when everyone is indoors. Ensuring the right balance of shade and sunshine, deciding on stepped levels or one flat surface throughout, identifying where windbreaks or landscaping may be beneficial, creating different functional zones: your new build will be so much more successful if the outdoor living area is an integral part of the planning from the very beginning.
When Sam and Harriet Cane embarked on the build of their dream home on a rural Waikato lifestyle block, outdoor entertainment was a top priority. A big screen TV to watch the game, a pizza oven to feed their guests, and louvre doors to create a sense of inclusion between the kitchen and living area –  check out their gallery for some inspiration.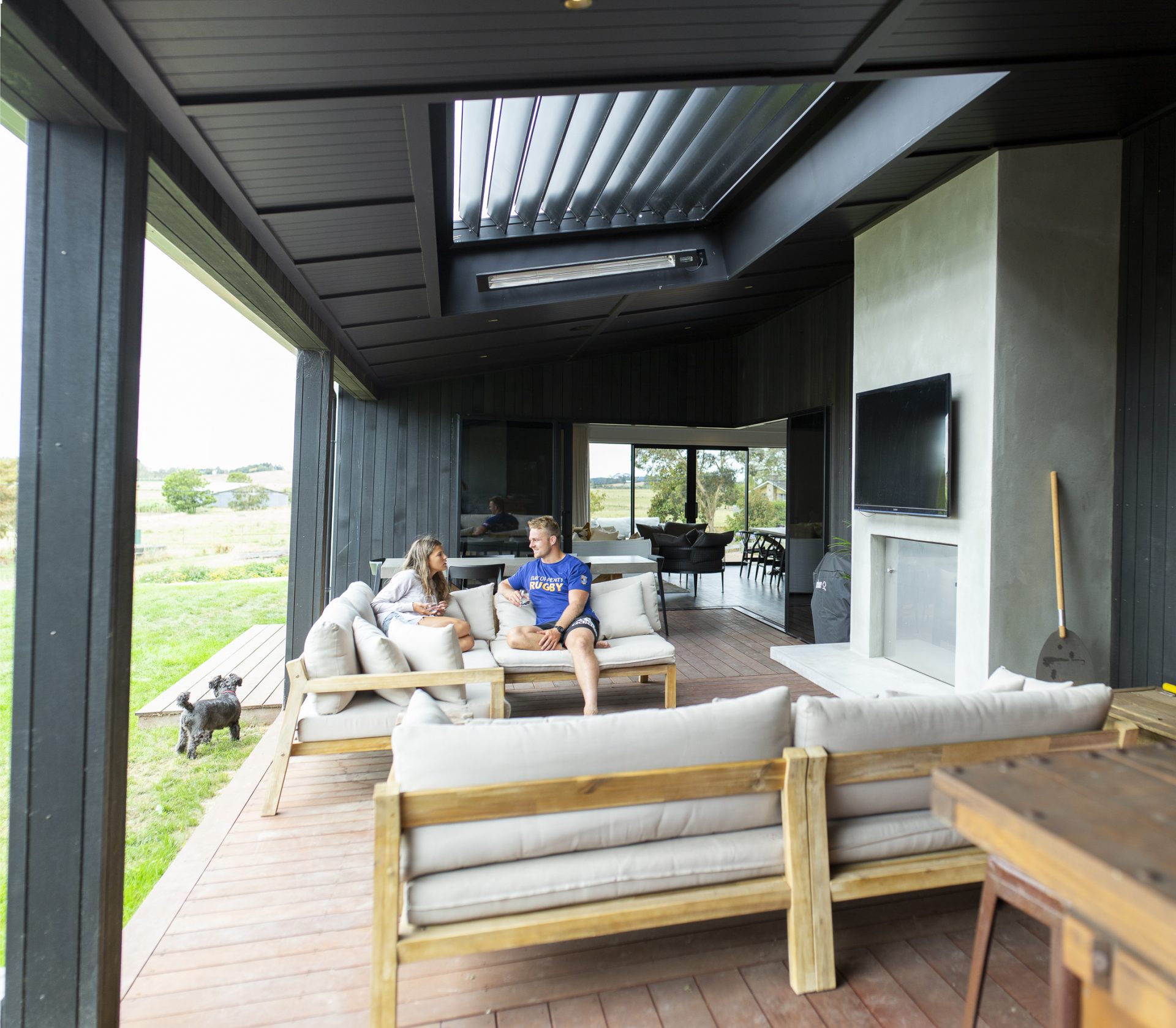 Bring the beach to your doorstep
Beachside baches and coastal retreats are great places for escaping the hustle and bustle of everyday life. And who doesn't want the sun, sand and relaxation to continue well after you've left the water? This is why incorporating indoor-outdoor flow into your design is so important.
Bi-fold doors, a large slider, or louvres are stylish ways of blending indoors and out. They allow more natural light to flow through the space and create a sense of connection through their ability to be opened and closed with ease.
If you're about to embark on the design of your masterpiece, visit our Whitianga Showhome for ideas and design options on how you can create a strong sense of connection between the inside and outside of your home.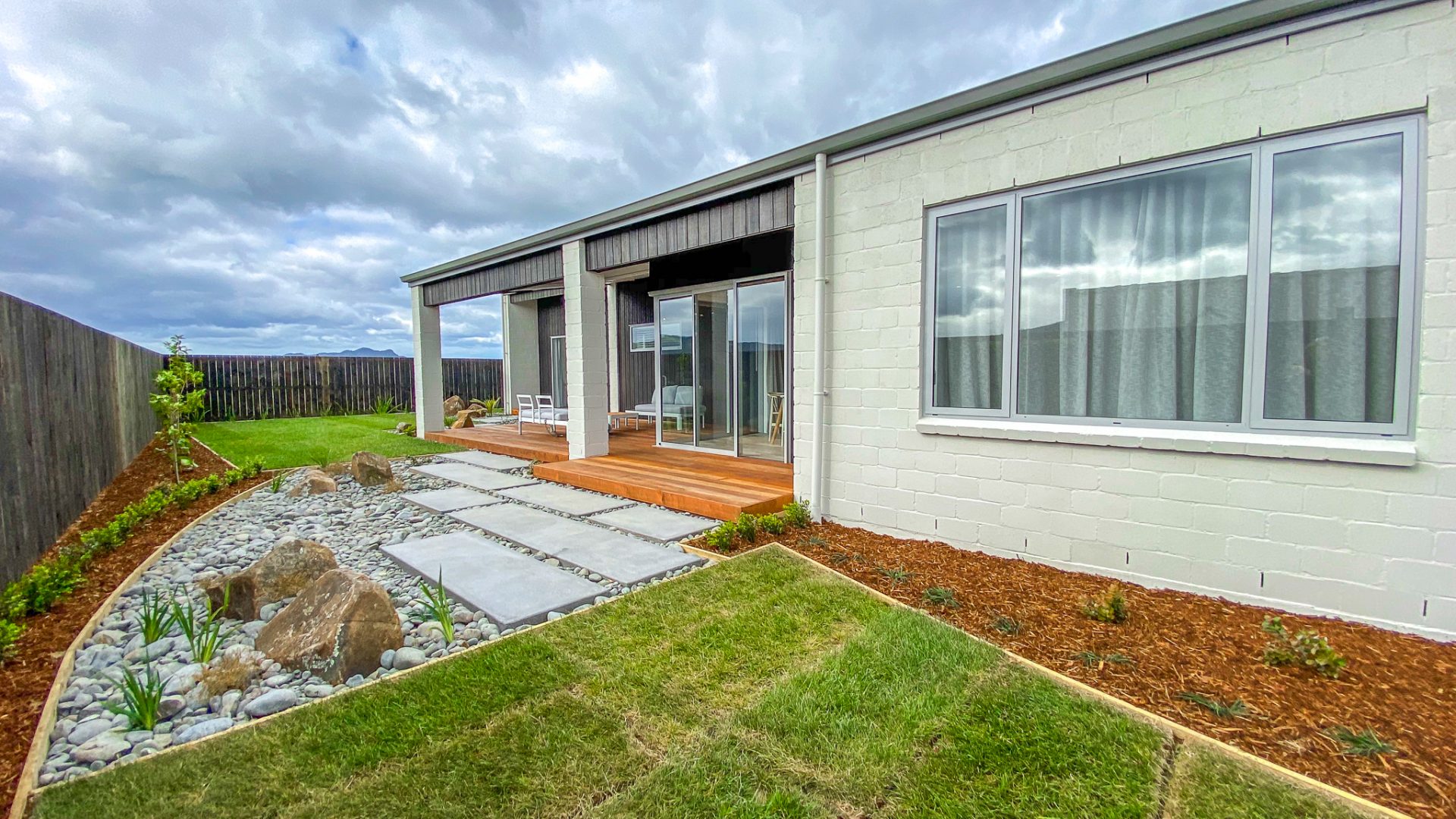 Urbanise your outdoor lifestyle
When you're building in an urban setting, effective planning is key to ensuring indoor-outdoor flow, especially with site footprints decreasing and suburban infill increasing. No one enjoys being exposed to neighbours or finding their only outdoor area perpetually in shade. That is why our free, no-obligation on-site appraisal is so crucial when building on smaller sections.
Our Rivercove showhome was designed to maximise every inch of the site's space and demonstrates how simple well-thought-out design elements can create that perfect indoor-outdoor flow within an urban setting. What's more, our colour consultants can help you blur the line to your outdoor living space through the use of modular and flexible furnishings, colour schemes, textural elements and materials that match your interior style. By extending these to the outdoors, you tie the areas together thematically, creating an illusion of an extension of space.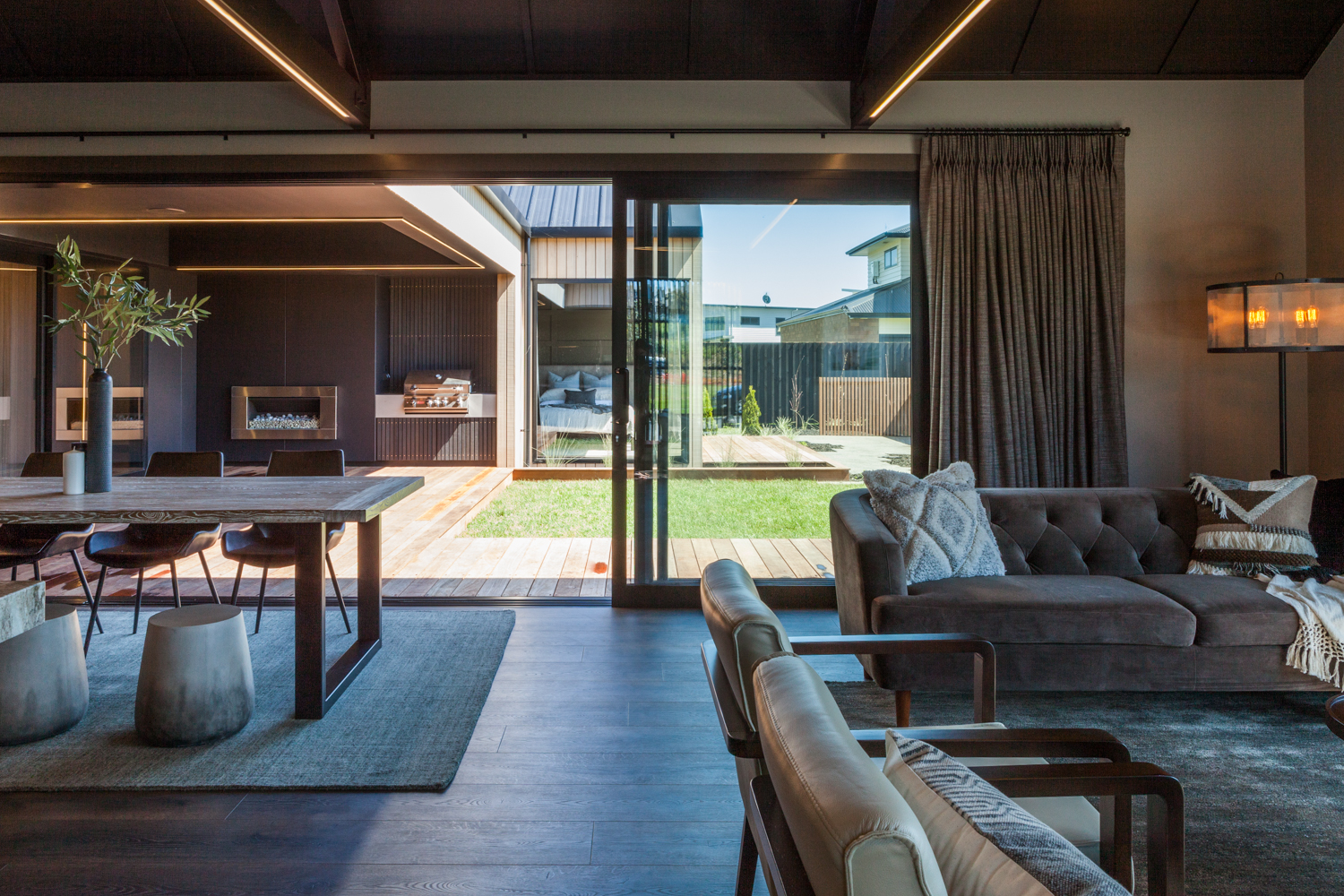 Embarking on your build
Whether your dream home is in a rural, coastal or urban location, make the most of your outdoor space with help and advice from the team of Hamilton builders. Contact one of our New Home Consultants today.